All of our team are volunteers contributing their time and bringing a wealth of skills and experience to support refugee families.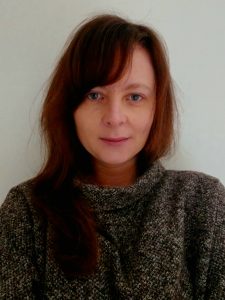 Helen Slee, Co-Founder and Chair
Pronouns: She/Her  
Helen is a senior manager in the NHS with responsibility for the development, delivery and oversight of a portfolio of nationally available programmes focusing on public and patient involvement, health inequalities, quality improvement and digital delivery of services.  Experience of working and volunteering with a number of charities supporting refugees and asylum seekers and qualifications in Voluntary and Third Sector Management were the foundations of being approached by Amy to start a charity to meet a gap in refugee reunion support.   Currently acting as the Chair of Trustees, she has seen Together Now develop from an idea and expand to support more clients than we could have imagined, providing a tailored and responsive service to our clients.  Helen brings to her charity role experience of project oversight, policy development, administration and financial management, along with charity management experience including volunteer management, governance and service development.  Originally from Lancashire, Helen currently lives in Leeds.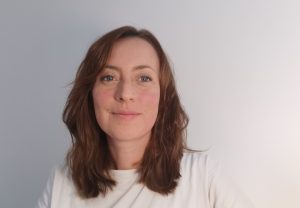 Amy Lythgoe, Co Founder and Board Member
Pronoun: She/Her 
Amy is a programme manager working with North West Childrens' Services on placements for Looked After Children with responsibility for project delivery, contract management and stakeholder engagement. She has volunteered with charities including many in the refugee and migrant sector for over 15 years. Amy was inspired to set up Together Now after hearing about a family who could not afford the flights to be reunited. After speaking to those working in the sector, she identified an unmet need around family reunion and has continued to work with partners to shape Together Now services to meet families' needs. Currently Amy sits on the board of Greater Manchester Immigration Aid Unit as well as the management committee of a local contact centre that supports non-resident parents to see their children. Amy brings experience from delivering customer service based projects in housing and local authorities, experience working directly with migrant communities in other organisations and over 10 years' experience working on refugee family reunion through Together Now. She currently leads on the casework co-ordination for Together Now and manages our client facing volunteer roles. Amy is currently based in Manchester.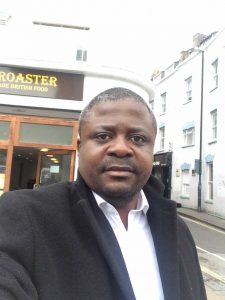 Francis Mbila, Board Member
Pronouns: He/Him 
Francis has more than ten years of professional experience working at number one shipping Company A.P. Moller-Maersk Group. He has experience in SAP/ERP software to consolidate processes and use integrated system applications to manage the business and automate many back-office functions related to technology. He possesses a thorough experience in Operations, Despatching, Logistics and Strategic Supply Chain Management. In the United Kingdom, he has worked for Hovis LTD, and is currently working for ARRIVA DB Company.  Francis also has experience in the immigration and asylum system in the United Kingdom.   He has supported many charities in England and Wales as a volunteer, participating in different volunteering opportunities and projects.  Francis also brings an in depth knowledge of the family reunion process having successfully navigated unprecedented barriers to bring his family to the UK at the height of the Covid-19 pandemic.  He will be using his personal experience, along with his volunteering and work experience, to advise Together Now on opportunities to develop both at an operational level and at a governance level, identifying and implementing improvements to the charity's policies and ways of working. Francis currently lives in London.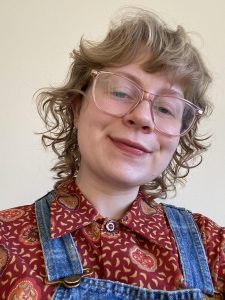 Caitlin Shentall, Board Member & Communications and Engagement Lead
Pronouns: She/Her 
Caitlin is a communications professional in the public sector with several years' experience delivering community-focused communications projects. She has experience producing and delivering strategic communications plans which help organisations engage with their intended audience and grow their following. She has also been involved on a voluntary basis with charities that support communities to thrive and organisations that support asylum seekers and refugees. Having recently started her involvement with Together Now, Caitlin is primarily advising on and delivering communications as well as strategic input on operations, visibility and development. Caitlin currently lives in Sheffield.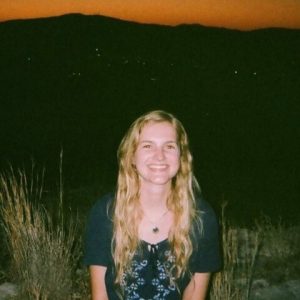 Olivia Long, Board Secretary
Pronouns: She/Her 
Olivia currently works for a think tank in Brussels that examines migration, integration and anti-discrimination policy across the EU. She was previously active in grassroots refugee and asylum seeker support, working for Choose Love in France, Greece and the UK. This work has deepened her understanding of the difficulties faced by those trying to reunite with family members, of the incredible psychological toll this can take, and of the invaluable impact community-led integration initiatives can have in promoting the psychological wellbeing of people who have been displaced. Olivia is pleased to be contributing to Together Now's crucial work in family reunion and early integration in the UK.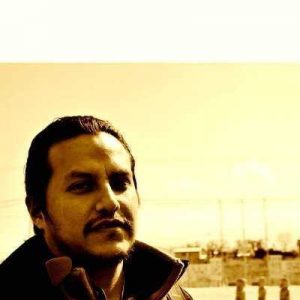 Josh Aspden, Board Member & Financial Inclusion Lead
Josh is currently a Board Member at Together Now. He also volunteers in running the social media channels and co-designing the social media strategy. In addition to this he has a focus on refugee finance in the context of family reunion, as there are many financial inclusion issues around this.  
He is currently working as a Technical Lead: Research, Evidence and Learning for Shabaka (Focus Haiti) and was formerly a Financial Inclusion Officer for NNRF.  He is currently working on his PhD proposal on Refugee Finance. Josh has a MA Humanitarian Action and speaks English, Spanish, Portuguese and has a working knowledge of French.  Josh is currently learning Estonian and Russian. 
Reach out to Josh on LinkedIn (https://www.linkedin.com/in/joshua-aspden-0730423b)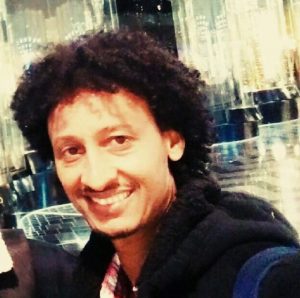 Ghebrekristos Tesfay, Board Member
Pronouns: He/Him
Gherie has worked as a family support volunteer and interpreter with Together Now assisting Tigrinya speaking families and offering reassurance from his own personal experience of reuniting with his teenage siblings. In his home country he forced to join the army, escaping after many years. He feels that Together Now understands 'human pain' and he does not want this to be repeated again on others. He lives and works in the West Midlands with his family.
Iman, Rafatmah, Trustee and Family Support Caseworker (part time)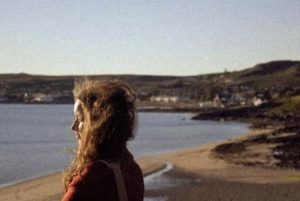 Urška Ozimek, Casework Cordinator & Board Member
Pronouns: She/Her 
Urška is a migrant from Slovenia who has made Scotland her home too. She knows how much freedom her passport gives her and feels incredibly lucky to have found such a warm welcome in the local Scottish community. She has been working with people with migration background for almost 15 years. Born in former Yugoslavia, Urška's first memories are that of a damp and dark basement where the family had to hide because of the air raid threats. A few years after, Urška then remembers how frustrating, difficult and lonely the process of integration often was for some of her classmates from the former Yugoslav republics in primary school. These were some of the experiences that have become the building blocks of her fervent advocacy for families with refugee background to be reunited and for them to have the systems and support in place that allow them to enjoy fully and feel at peace in their new communities. Emotional photos and stories of families and individuals overcoming the insurmountable obstacles often make her cry with joy and admiration. Urška's day job is data monitoring, admin and finance in an organisation that supports women and children affected by domestic abuse. At night, she supports families with refugee background to be reunited in Scotland and Slovenia. She has a degree in English and German Language and Literature, with a keen interest in short story and human relationships. Urška cycles in all weathers, often searches for the steepest hills to climb, enjoys photographing her family and friends, and has recently fell in love with aerial skills.